Cedar Rapids Sport Show Seminars
The Cedar Rapids Sport Show is excited to have Tim Winterhalter, a 27 year Pro-Staffer for Wellman Sports Marketing specializing in Humminbird/MinnKota product training and support.  Tim will be presenting his series "Understanding Modern Electronics to Catch More Fish" all weekend long.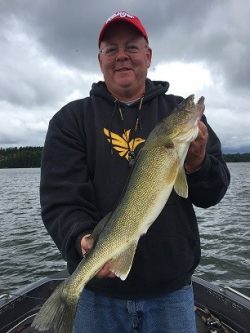 "I am on the Humminbird MinnKota testing team focusing on new product beta testing and marketing.  I also help many customers with rigging issues and with decisions on how to custom rig their craft. I help lots of customers throughout the summer on the water with their craft updating software and providing assistance and training for a better on the water experience.   I do seminars throughout the year related to fishing electronics and proper networking of the entire boat package including sonar, trolling motors (I-Link) and the rigging it takes to make it all work together seamlessly.  I am a big believer in Humminbird AutoChart Mapping and use Contour Elite and Humminbird Cartography while fishing on many lakes and rivers across the Midwest including Rainy Lake, Leech, Vermilion, Winnie, Lake Michigan, LOW, Voyagers National Park and Mille Lacs.
I am also Vexus Evinrude Pro-staffer who works all summer with Liddle Marketing and will be running a 2020 Vexus DVX 20 with a 300 Hp Evinrude G2 this year which I use throughout the year for dealer demos and on the water demonstrations of the newest and greatest fishing electronics and boats and motors."
10:00 AM to 11:30 AM
NOON to 1:30 PM
2:00 PM to 3:30 PM
4:00 PM to 5:30 PM